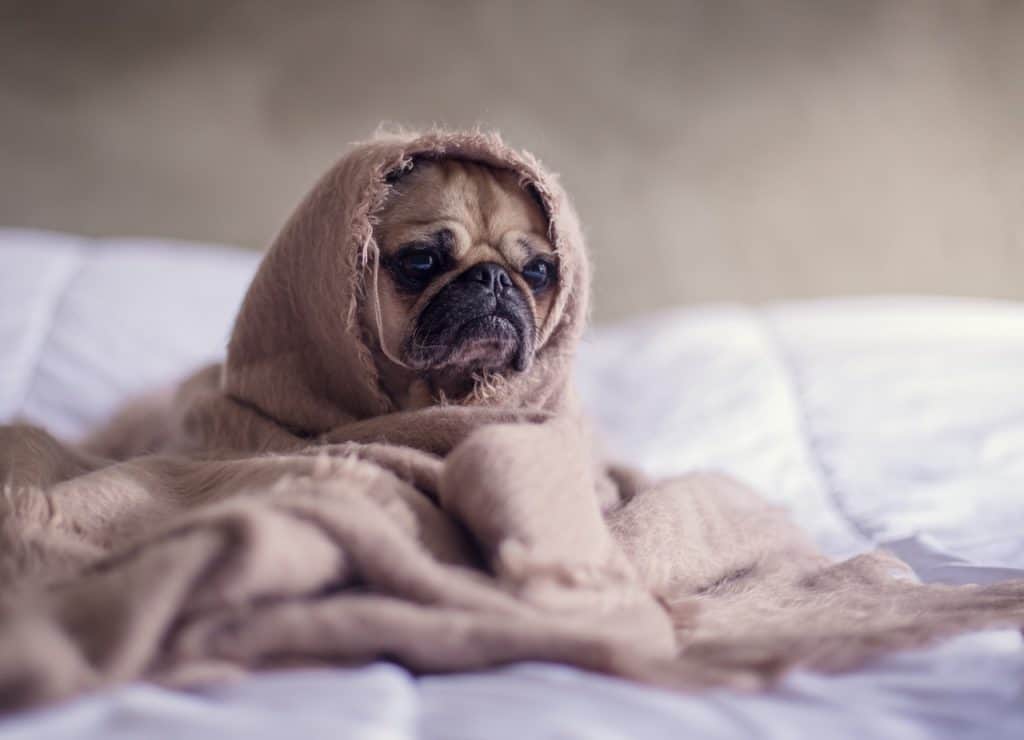 Update for 2020: This article was written back in 2016 when we accepted candidate CVs for manual editing, formatting and re-writing. Since then, we've developed an automated solution that's better for us - and you. If you haven't already, go over to our NatResPro Work and Rig History Profile Builder. You'll be able to log in and record all your details into a profile builder to be downloaded and included in your job applications. Our drop-down selectors and industry-focussed fields make creating a new resume or CV a breeze. You can also do the same for your the history of all the rigs you've worked on
Don't mind the dog

First of all, we hope that you don't mind the picture of the dog with the mistrustful expression. Perhaps this dog represents the relationship that the oil and gas recruitment industry has got itself into recently. It's right to add an image to a blog post, and the familiar corporate high five/handshaking images can get a little dull!

NatResPro are pioneers of a new approach to recruiting, we have written before about the benefits of a low-cost, low-friction, low-stress service for the benefit of clients. We also offer efficient services and personal advice for candidates who find themselves in the position of looking for a new assignment in a harsh employment environment.

We believe that these are the basic things that are needed to be successful in the industry. We know that many recruiters do not do this; we think that those who do not change will not be around in a year or two.
The 'new normal' of lower oil prices means that we all need to up our game

The days of searching for and acquiring thousands of CV's's that are inaccurate, unverified, out of date and not re-formatted are over.

We think that most job seekers will correctly identify many of the spam job offer adverts that are posted all over the internet as CV harvesting tools. A vague advert for non-specific job titles will not result in a CV drop.

We plan different step changes for our section of the industry. We have proprietary products and innovations in the pipeline. There is one thing that we would like to champion more than anything else:

Mutual respect and co-operation between candidates and recruiting companies.
Recruitment companies are often criticised, and slated in social media, and rightly so

We see and hear complaints:


Jobs get offered that we find out do not exist.
A personal email and CV submission is often not even acknowledged.
Updates regarding an ongoing application aren't provided.
Representatives cold call and clearly do not understand the topic about which they are discussing.
Promises get made and forgotten.


These are examples of a lack of respect; there are other examples, but they all fall into the same category of recruiters not following the golden rule. They are not treating candidates how they would like to be treated.

Speaking from a recruiters point of view, we understand why some companies treat candidates unprofessionally.

We often find that:


Many submitted CV's's are out of date, incomplete, poorly formatted, and vague regarding the specifics that employers will want to know.
Requests for additional clarification so that the CV can be optimised are often ignored.
Sometimes the process of collecting the required information, re-formatting and optimising a CV can take half a day or more. That is before uploading to a database or promoting the candidate. We offer this service for free, and give the CV back to the candidate; We rarely get an acknowledgement or simple thank you back.


Again, this is a shortlist of ''gripes'' that a recruiter might have. Still, the root problem is disrespect and a lack of care. If a candidate wants to get a new job, surely they ought to update their CV as much as possible? Surely they would want to give accurate answers to update questions as soon as possible?

We believe that the reasons for the valid issues from job seekers and recruiters are all based on the same problem—a breakdown of communication, a lack of trust and respect. Put simply, the relationship between many recruiters and candidates, in general, is like a bad marriage.

There are exceptions, of course. There are plenty of good candidates that provide immaculate CV's that hardly need any formatting at all. There are recruitment agencies out there who are so professional that we at NatResPro would be proud to achieve the levels of integrity that they have.

This article is not for the best technical recruiter or the top drawer 5* candidates.

These words are a call to action for a new understanding of the oil and gas recruitment industry as a whole. Let's raise the bar of co-operation and interdependence to a whole new level.

Let's raise our standards so high that anyone who is not acting with respect will stand out and will feel that they have to get in line. That applies to job seekers and recruiters alike.
< How to Disrupt an Industry and Create a Step-Change
Volume Vs Quality Recruiting models >